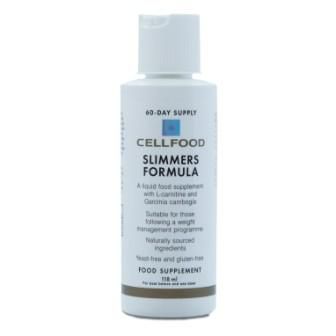 Exchanges fat for energy
Decreases fat storage
Accelerates metabolic action
Oxygenates the blood stream
Eliminates excess waste
Improves the cardiovascular system
Detoxifies the body
Cleanses the liver and bowel
Increases energy
Reduces stress
CELLFOOD SLIMMERS FORMULA is a safe and effective way to help you lose weight, without the use of dangerous stimulants. This proprietary formula combines Cellfood with the fat burner L-Carnitine, and the appetite suppressant Garcinia Cambogia. Our balanced but powerful combination, when used in conjunction with a sensible exercise programme, helps you to lose weight - even while you sleep.
Cellfood Slimmers Formula is made from all-natural, plant-based organic substances and contains no alcohol, glucose, yeast, or gluten. Cellfood Slimmers Formula does not contain any ingredients that are on the "list of banned substances" for professional and amateur athletic competitions and associations, and is non-addictive, non-invasive and completely non-toxic.
INGREDIENTS AND HOW THEY WORK
25% Garcinia Cambogia plant extract, which assists in decreasing fat storage by inhibiting the synthesis of fat and cholesterol. This results in a natural curbing of the appetite, and a significant reduction of low-density lipoprotein (damaging cholesterol) in the liver and muscles. Apart from its amazing ability in reducing fat storage, Garcinia Cambogia plant extract works together with the enzymes in Cellfood for increasing the burning of calories. In this way stored and unwanted fat is converted into heat loss while you sleep. This results in effective weight loss and the contouring of a firmer figure.
20% L-Carnitine, used for transporting fats into the mitochondria (the fat incinerators of the cells) where they are oxidised into energy. L-Carnitine is produced naturally in the liver, and increased levels of L-Carnitine in the body result in increased production of intracellular energy. Therefore Cellfood Slimmers Formula is remarkable for exchanging unwanted fat into immediate energy. Apart from accelerating rapid energy generation, L-Carnitine also assists the cardiovascular system by raising high-density lipoprotein (protective cholesterol), keeping arteries clear, and normalising blood pressure. Therefore, because the heart gets most of its energy by burning fat, Cellfood Weight Loss Formula also assists the body by feeding the cardiac engine and improving the heart muscle.
55% Cellfood, the world leading and award winning oxygen mineral supplement, which assists with oxygenating and cleansing the blood stream, and increasing the process of aerobic cellular respiration. Increased oxygenation results in the body functioning at an optimal metabolic rate. Cellfood is a proprietary blend of aerobic proteins, 17 amino acids, 34 enzymes, 78 major and trace elements, deuterons, electrolytes, and dissolved oxygen.
Cellfood Slimmers Formula accelerates the burning of fat, the generating of cellular energy, and the overall improvement of healthy metabolic functions.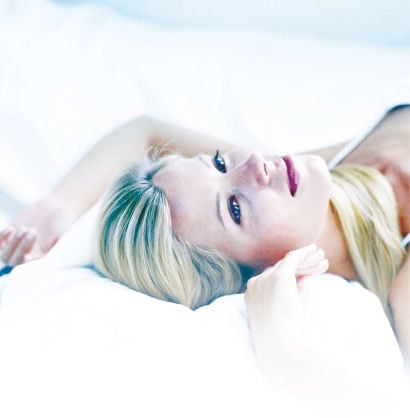 CELLFOOD SLIMMERS WORKS WHILE YOU SLEEP
That's right, while you sleep! Just stop eating three hours before bedtime, drink 20 drops of Cellfood Slimmers Formula in 200ml glass of water (bottled or filtered is best) and go to sleep. It's that simple!
Taken at bedtime on an empty stomach allows the Formula to work while you rest. If your stomach contains proteins or carbohydrates, Slimmers Formula is rendered ineffective.
One bottle of Cellfood Slimmers Formula contains a 2-month supply if used as directed. In tests, it was found to work best if taken for a minimum of 2 months. It can be taken for 4 months, but after 4 months tests have shown weight loss is not statistically significant. For best results, complete the 2 month course in one go without stopping and starting.
For maximum benefits we recommend that you take Cellfood Concentrate in conjunction with Cellfood Slimmers Formula.
As always, a healthy diet and exercise programme is suggested for optimum results and increased good health.
Take CELLFOOD every day for enhanced performance in life.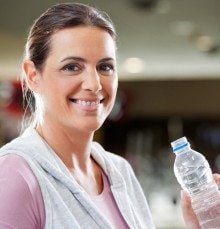 "My sister and I have collaborated on trying to lose some weight for a long time. But we've had little success after trying many programs and products. A friend recommended the Cellfood Weight Loss to us. The results have exceeded our greatest hopes. I lost over twenty pounds, and my sister lost 16 - and in less than 2 months. What impressed me as much as the weight loss was the good energy I've had since beginning the product. Usually weight loss programs fatigue me. Having strong energy and losing weight - this is a great product." - FL
"It seemed that I'd reached a plateau in my weight and body shape that I couldn't get past no matter what I tried. But the Cellfood Weight Loss helped me lose 8 pounds and a couple of inches….. which feels like a complete miracle. There's nothing as gratifying as beginning to fit into my own clothes that I'd previously given up on. I also notice that my craving for sweets seems to have almost disappeared." - LM
"I just wanted to thank you for your new Weight Loss product. I've been using it for 5 weeks, and so far I've lost 12 pounds and 1 inch in my stomach area! One inch doesn't seem like a lot but when your tight jeans don't feel tight anymore a smile appears on my face. I still have some weight to lose but this is a great start. I have more energy too! So thank you for making this wonderful product (smile)." - TO
Note: the testimonials included here are individual results, which may not be typical of all users. Results may vary.