Cellfood Products
Cellfood Direct is proud to carry a remarkable line of life-supporting formulations promoting optimum health, vitality and longevity - all based on the original Cellfood formula.

Take CELLFOOD every day for enhanced performance in life.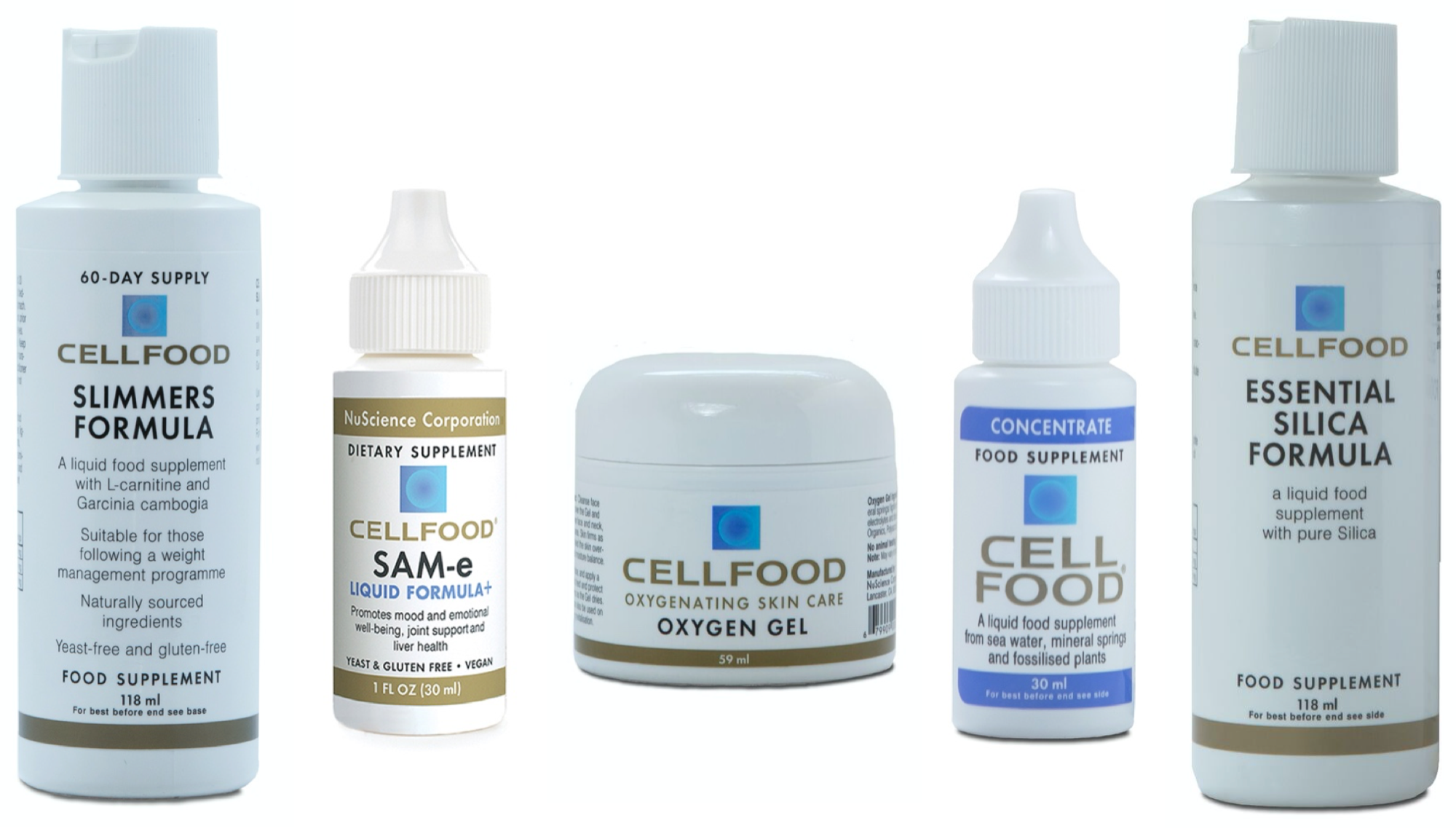 Cellfood Original Liquid Concentrate
contains the widest array of trace nutrients and electrolytes - and helps to cleanse, nourish and detoxify the cells throughout the day!
Cellfood Essential Silica Formula is designed to provide foundational support for bones, joints, skin, hair, teeth, gums and nails - while assisting heart and brain function. Contains pure Silica and Cellfood.
Cellfood Slimmers Formula contains Cellfood, L-Carnitine and Garcinia Cambogia fruit extract, and does NOT contain any harmful weight loss stimulants.
Cellfood Oxygen Gel
is our exceptional revitalising skin formulation. It contains Cellfood, Aloe Vera, Lavender Blossom Extract and Glycerine.
Cellfood SAM-e is a liquid SAM-e formulation that combines the clinically-proven benefits of S-Adenosyl-Methionine with Cellfood.